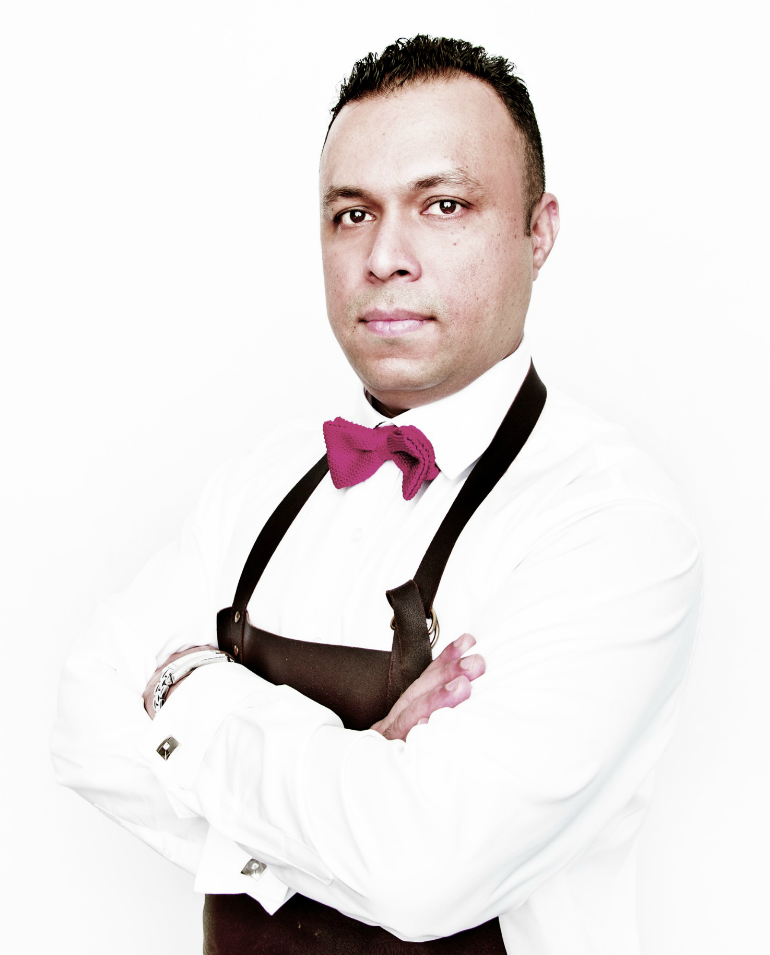 Manzil Diniz
Master Carver
Diniz joined The Savoy Grill when it first became part of Gordon Ramsay Holdings in 2003, but swiftly moved on to Simpson's in the Strand to take up a position as a commis waiter. When the senior carver retired, Manzil fulfilled his calling to become one of a team of ten carvers. In 2018 he is the sole Master Carver and proudly maintains the craftsmanship and ceremony of this role.
During the founding years as a chess club, roasts were served at Simpson's in the Strand beneath silver domed cloches, silently wheeled to the table on antique trolleys for minimal disturbance to the chess players' concentration. Diniz was responsible for reinstating the beautifully restored trollies contributing to the theatre of dining at Simpson's in the Strand. Today, guests can choose daily from 28-day dry Roast Rib of Scottish Beef or Daphne's Welsh Lamb, masterfully carved at the table by Diniz, and served with slow roasted carrots, beef fat roasted potatoes, gravy, horseradish sauce and Yorkshire pudding.
Much like the antique trolleys, Diniz's carving knives are an historic heirloom which were passed down to him from a previous senior carver, Victor Lobina. Simpson's in the Strand is steeped in such stories and the art of carving has even been immortalised both on the silver and small screen. In 1936 world-renowned Master Carver, Charlie Brown, played himself in Alfred Hitchcock's film Sabotage while in 2015, Diniz was pictured carving the festive turkey in Marks & Spencer's Christmas advert.
Simpson's in the Strand also offers the unique chance to learn how to carve meat the traditional way, as well as the best practices for cooking, selecting and presenting meat. The masterclass also includes a kitchen tour through the iconic kitchen, followed by a three-course meal in the recently renovated Grand Divan where the new carver can bring their own guests and carve the meat for them. Carvers also receive a knife set and Simpson's apron to take home to keep honing their newly acquired skill.