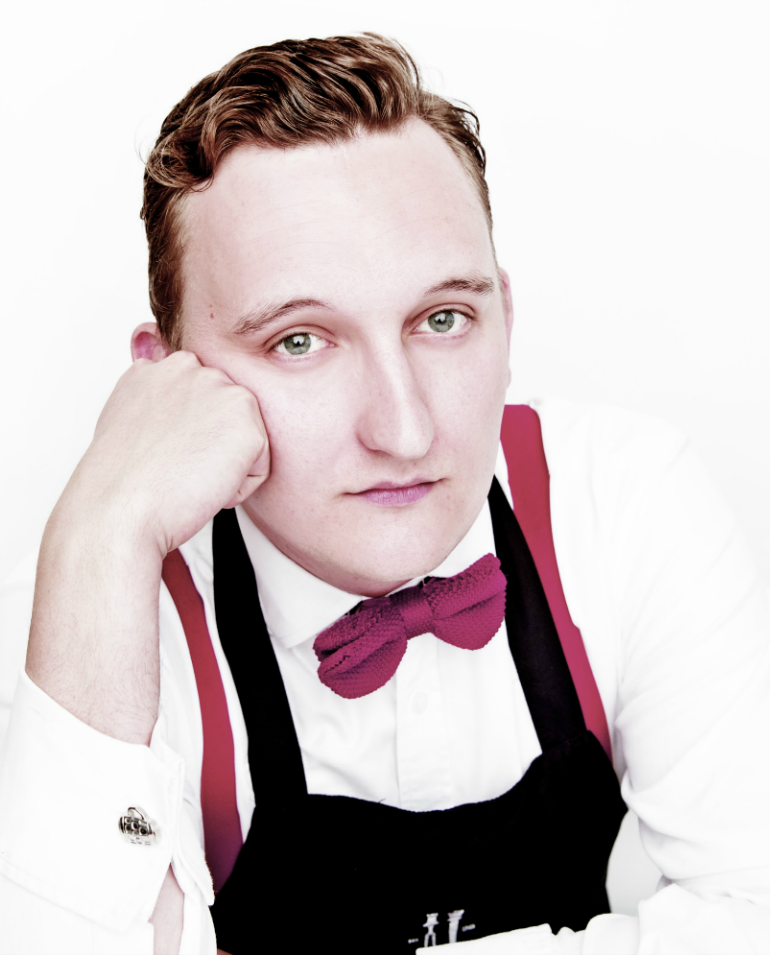 Harry Brereton
Bartender at Knight's Bar
Harry Brereton is bartender at Knight's Bar and the innovator of the new seasonally evolving 'Boozy Bill of Fare', which draws inspiration from the bountiful kitchen gardens, orchards and humble allotments of Britain. The idea is to study British garden culture and socials for their key, seasonal ingredients (strawberries in Summer, then later rhubarb, beetroots and more). British Summer garden parties, beautiful autumn nights down by the garden chiminea - all condensed down into some of the finest cocktails ever to grace a glass. Harry's vision simultaneously lends itself to British tradition and artistic creativity at the bar.
Hospitality is in Brereton's blood; his mother, father and step-father worked in the hotel and hospitality industries throughout his childhood. From an early age, Brereton worked in a multitude of hotel and kitchen roles in his hometown of Newcastle. Brereton then progressed to working in hotel bars and at the age of 20, he gained a place at the Camberwell College on a prestigious painting course, bringing him down to London.
During his studies, he continued to work in bars across the capital which strengthened a dual passion for both hospitality and the arts. Brereton worked as Floor Manager to Bar Supervisor at Vista @ the Trafalgar, followed by an invaluable stint as Senior Bartender at House of Tippler under the guidance of well-respected industry figure, Tim Oakley. Subsequently, Brereton joined the team at Beaufort Bar at The Savoy, during the refurbishment of Simpson's in the Strand and flourished under the expert tutelage of Anna Sebastian and Kyle Wilkinson.
Today, Brereton continues to explore his concomitant passions – art and hospitality – splitting his time between the studio and the Knight's Bar. Brereton is inspired by the history and fascinating clientele at the Knight's Bar; he frequently draws inspiration from guests' anecdotes to inspire his illustrations. The new 'Boozy Bill of Fare', which launched this summer, is peppered with some of Brereton's paintings of the fruit and vegetables that have inspired the menu.
A man of great creativity, yet also superlative humility; we're so lucky to have Harry at the helm of Knight's bar and we're sure that you'll agree.