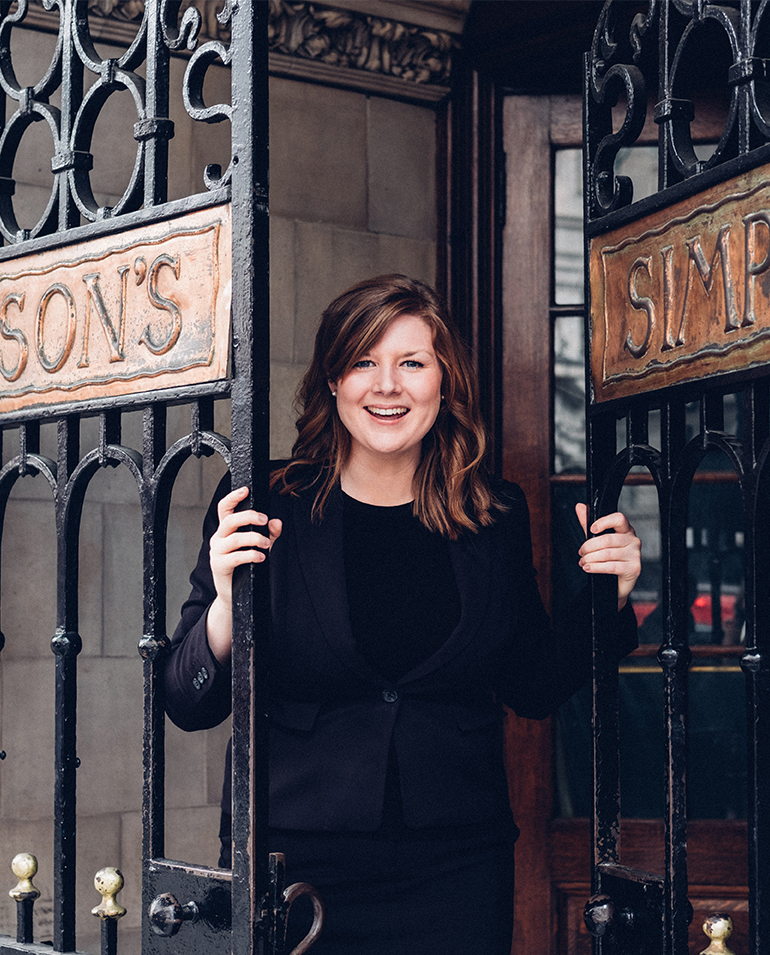 Anne Lomas
General Manager
Anne Lomas began working in hospitality by chance aged 18, when she ran out of money on her gap year in New Zealand and took a job in a wine bar. Her then boss, himself a wine expert, was so impressed with how quickly she learned the ropes, that he soon asked her to take over the bar. This unique, hands on experience proved priceless and she has taken it with her ever since.
Following this, Anne moved to London where she worked at Nicolas Wine Merchant in Canary Wharf, before stepping up to take on the role of Head Sommelier at Roast when the opportunity arose. She credits Roast for introducing her to the English wine industry, something she is extremely passionate about. From there Anne went on to 45 Park Lane and then on to Shangri-La at the Shard, where she was Restaurant Manager and Head Sommelier of the TING Restaurant and Lounge.
Now, she brings her expertise to Simpson's in the Strand and is excited to lead a team who are as keen as she is to share an experience with diners, rather than just food on a plate. She also curates the drinks offering at Simpson's, which includes English sparkling wines and locally-made gins.
Join our team
If you'd like to play a part in the future of Simpson's, visit Fairmont Careers to explore our career opportunities.
FAIRMONTCAREERS.COM