Tips
Top Tips for the Perfect Lamb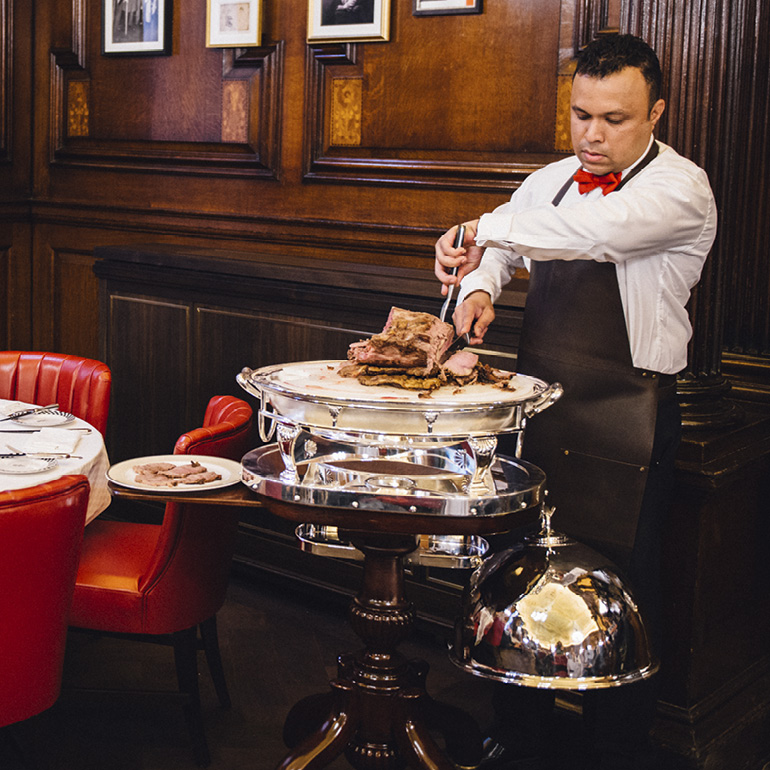 Nothing like a good roast to bring families together around the table. We take a look at one of the tastiest traditional roasts with some tips from the Simpson's kitchen.
Taking pride of place on one of our historic roast trollies, the saddle of lamb, sourced from Daphne's farm nestled in the rolling hills of North Wales, is a definite highlight of the Bill of Fare.
Served with roast potatoes, buttered Savoy cabbage, mint gravy and redcurrant jelly, the hero of the plate it undoubtedly the lamb. Pink, juicy and full of flavour, we asked Adrian Martin for his tips on how to create the perfect roast lamb at home to delight your friends and family.
Rub the lamb in sea salt, black pepper, and English mustard powder all over
Pre-heat oven to 190 degrees
Place lamb in the oven. After 15 minutes, reduce the heat to 160 degrees.
Test with a probe and once the lamb has reached 53 degrees, remove from the oven and allow to rest for 30 minutes.
When you're ready to carve, pop the lamb back in the oven for 10 minutes to make the skin hot and crispy.
The lamb will be pink and juicy all the way through and perfect for serving.
Oh, and on a leg of lamb, always reserve the meat from the knuckle for yourself - it's the best bit!
And don't forget you can learn how to expertly carve your lamb with one of our Carving Masterclasses!